Employee of the Quarter: Helen Vu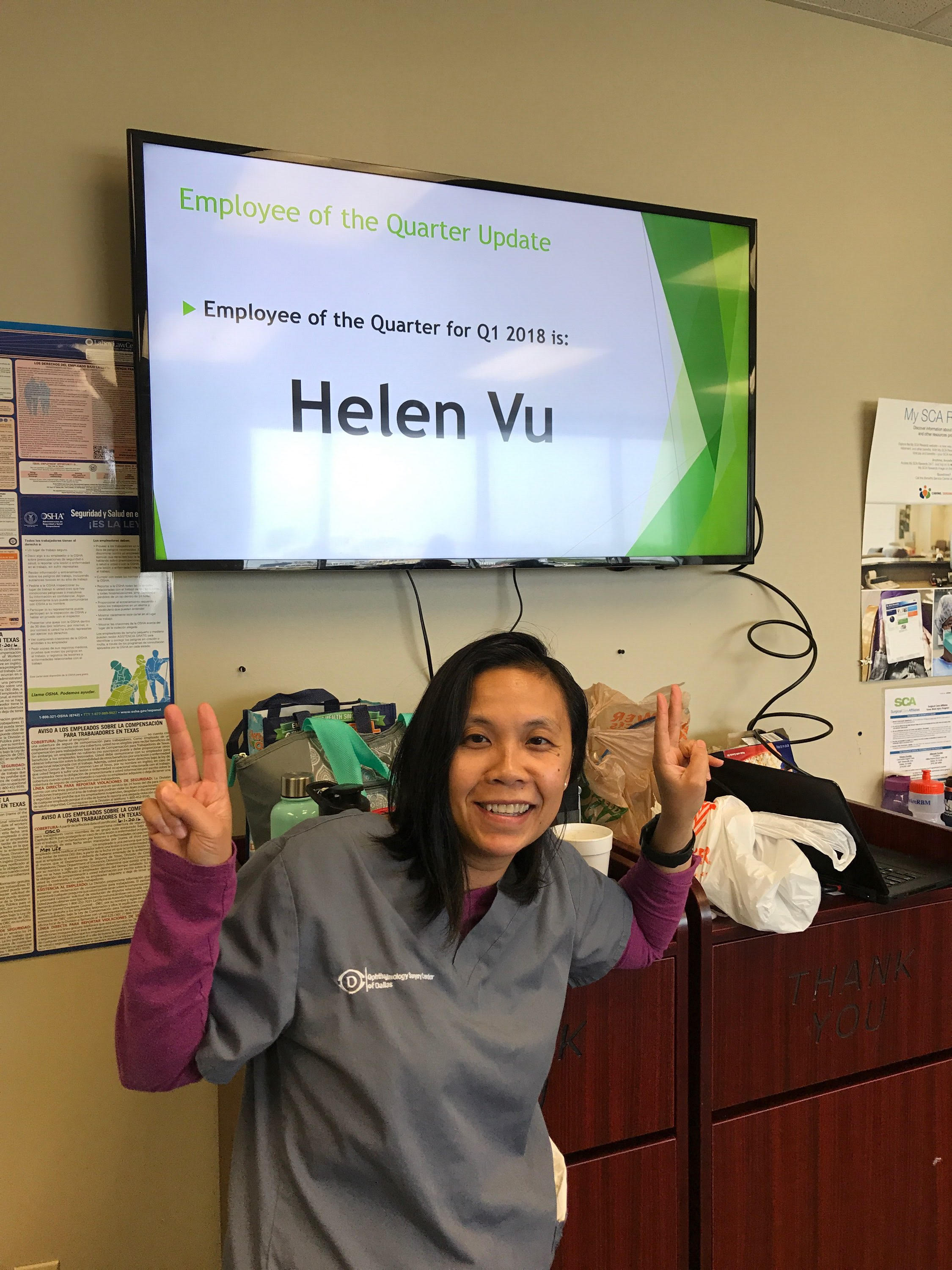 Congratulations, Helen Vu, OSCD's Q1 Employee of the Quarter! Helen has been with OSCD for seven years. Her responsibilities as a Business Office Clerk put her at the forefront of patient care and customer service. She greets patients and their family members, maintains order in the lobby, manages patient check-in, assists with insurance and billing, generates reports, and handles pathology and medical records.
Helen was nominated by Veronica Salas based on the OSCD values, integrity and teamwork. Here is what Veronica had to say about Helen:
[Helen] continues to extend of the hand of what SCA is all about, patient care. She always helps to do the work that needs to be done by the end of the day: getting charts done for the next day, taking payments over the phone and counter. She has great phone skills and a very pleasant voice. Helen assists with daily work flow with coworkers, office manager, etc. She helps with future quotes and great customer service to all our patients, coworkers, management and all personnel.
"I enjoy working with patients and their families," Helen said. "I love working with all the departments at OSCD. Everyone is helpful and I really enjoy everyone's different personalities."
Helen is a longtime resident of Richardson. She lives with her husband and three children, Taylor (18), Kaitlin (16) and Charlie (8).
Thank you for all your hard work, Helen!