Hargrove Named Finalist for AAAHC Quality Improvement Award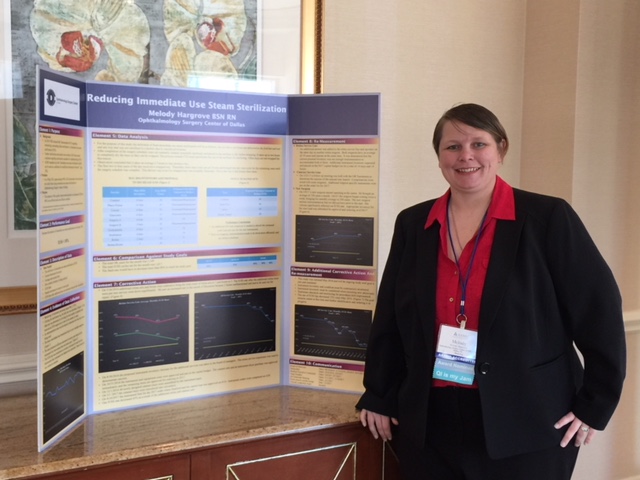 Melody Hargrove, OSCD Director of Nursing, was one of two 2017-2018 Surgical/Procedural Finalists for The Bernard A. Kershner Innovations in Quality Improvement Award. Her presentation, Reducing Immediate Use Steam Sterilization, received top honors at the AAAHC Achieving Accreditation Conference in March.
"Mel was one of the top finalists for this national award," said Andrew Summers, OSCD CEO. "Her hard work ethic and attention to detail are well known here. We are proud of her achievement."
The prestigious Bernard A. Kershner Innovations in Quality Improvement Award recognizes AAAHC-accredited organizations that successfully implemented meaningful changes in their operations to boost quality of care, patient safety and overall efficiency.
Representatives from the winning organizations received "The Bernie" – named for Bernard A. Kershner, a leader in ambulatory health care and distinguished past Chair of the AAAHC Institute Board of Trustees – at the 2018 Achieving Accreditation conference on March 17 in Tampa, Fla.
In the primary care category, the winner, Winslow Indian Health Care Center, implemented a comprehensive study to improve medication reconciliation during the transition of care process from hospital to ambulatory care and reduce readmission rates. The surgical/procedural care winner, Danbury Surgical Center, conducted an efficiency study to reduce pharmaceutical costs while maintaining quality of care.
(Source: Health Exec)